This editorial design project uses text from the Vox Classification system. I made this during my semester abroad in New Zealand, so I decided to catalog some of my favorite "kiwi" words or phrases in order to showcase the classifications of typefaces.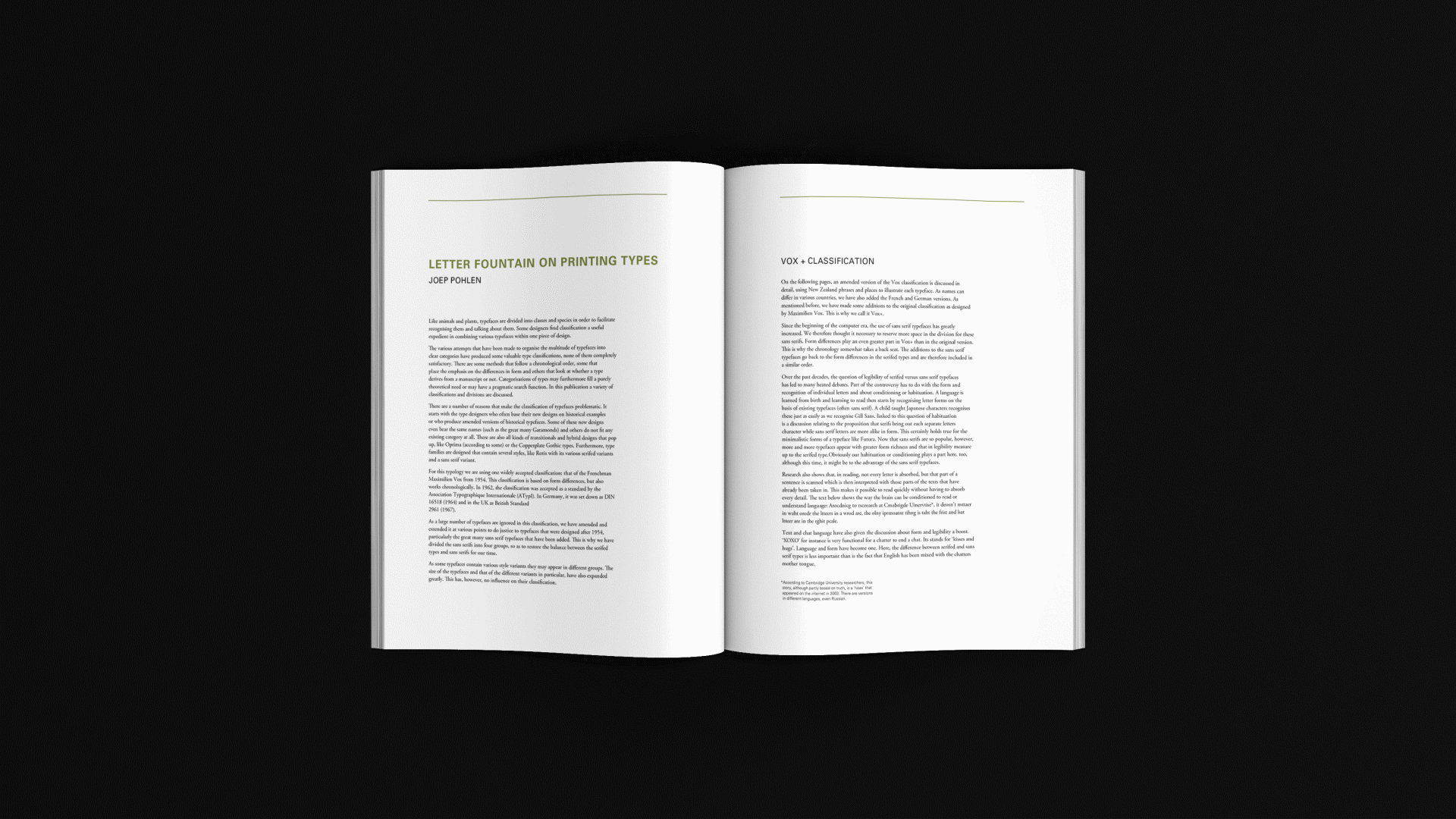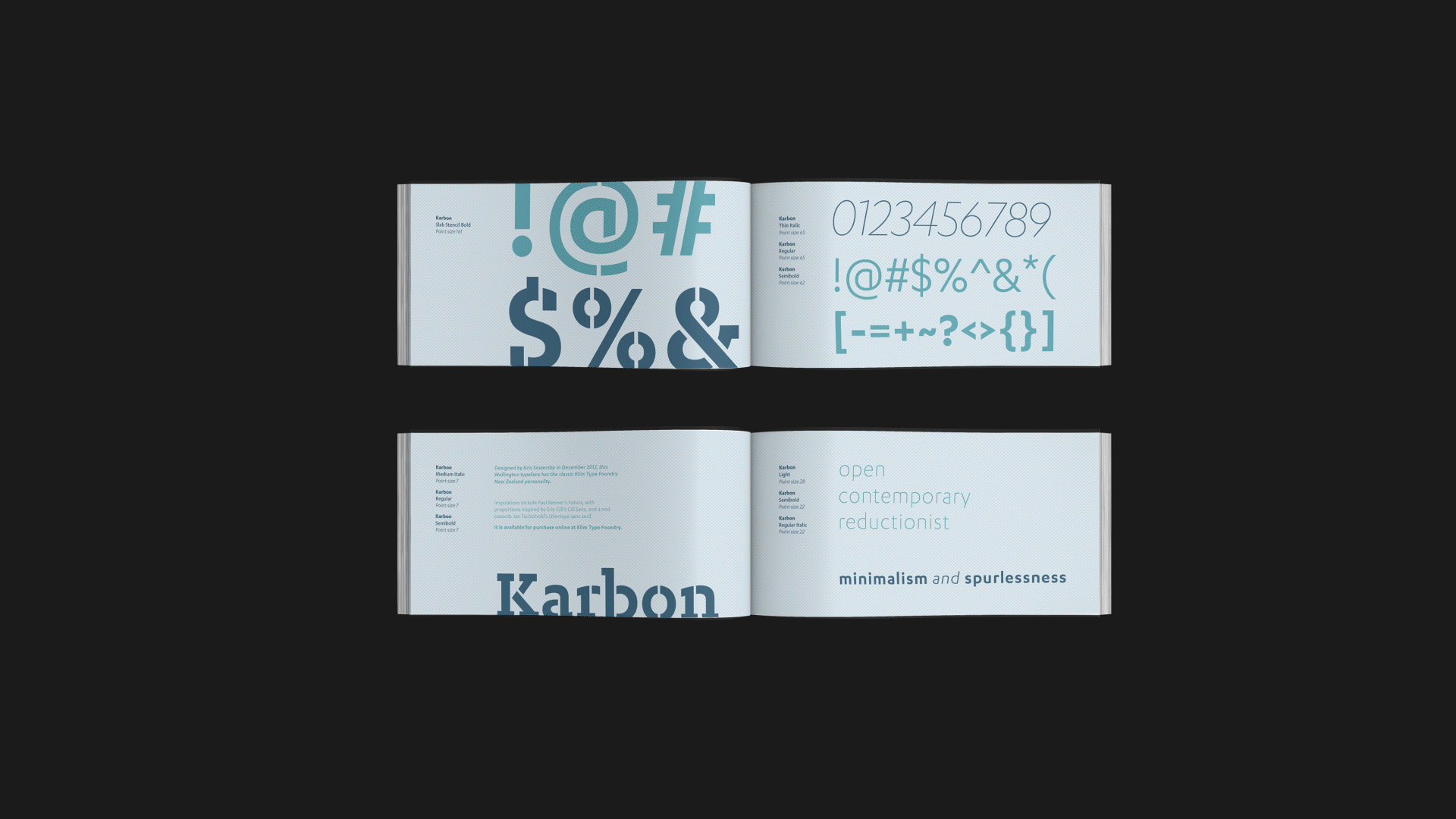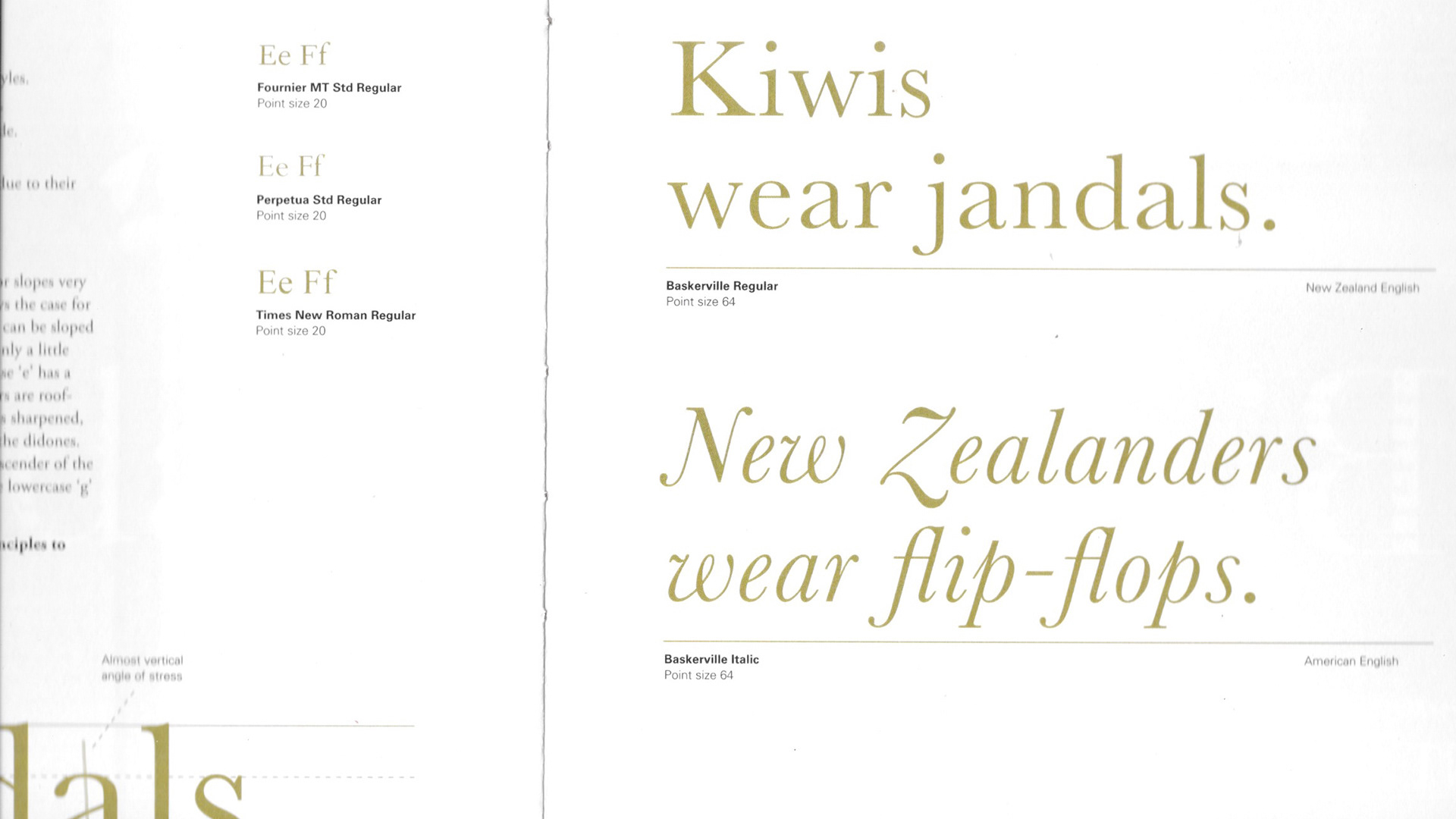 This was the first large-scale full semester project that I designed, and I learned valuable lessons about hierarchy and overarching systematic design as well as advanced technical skills in Indesign.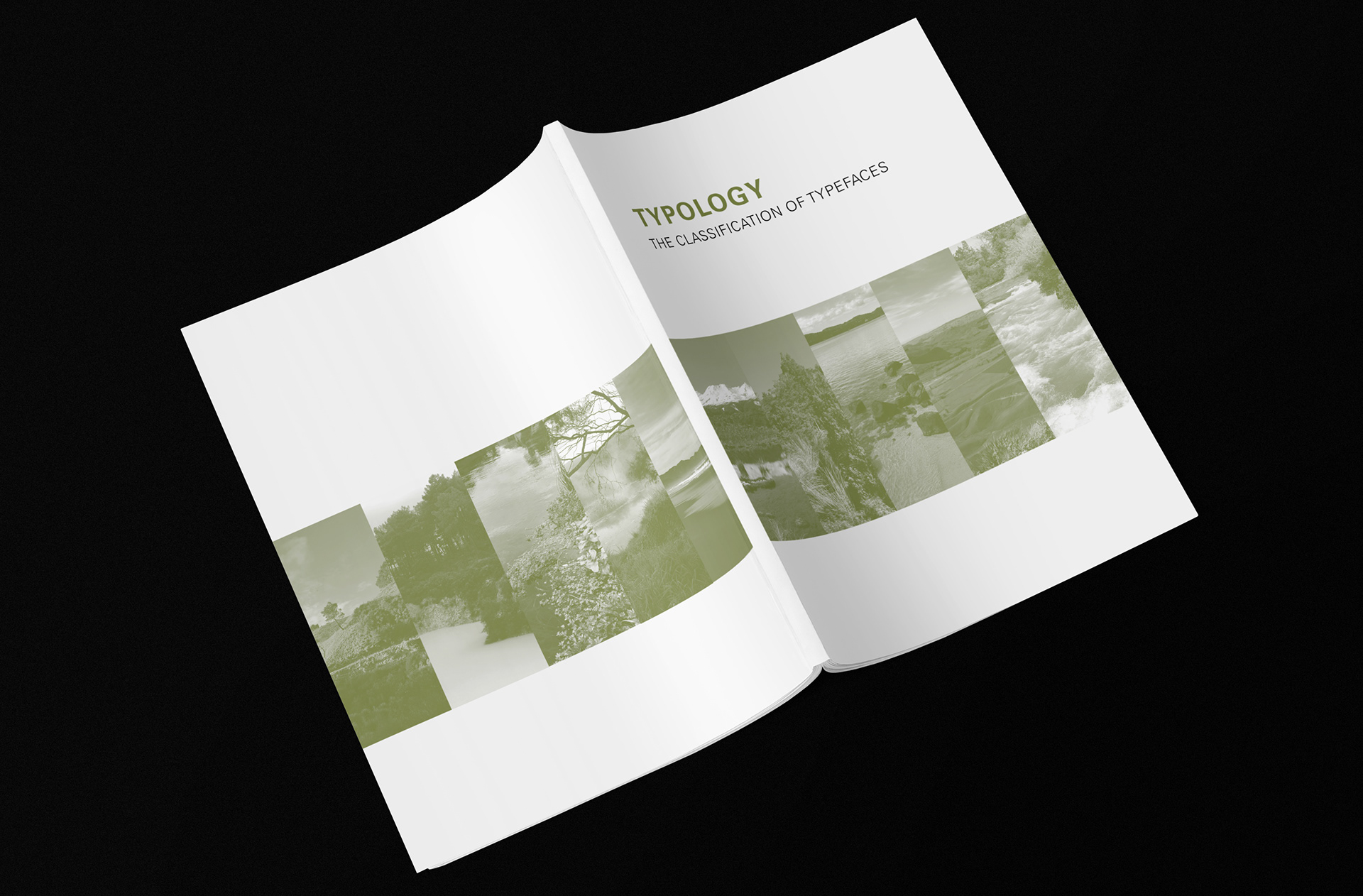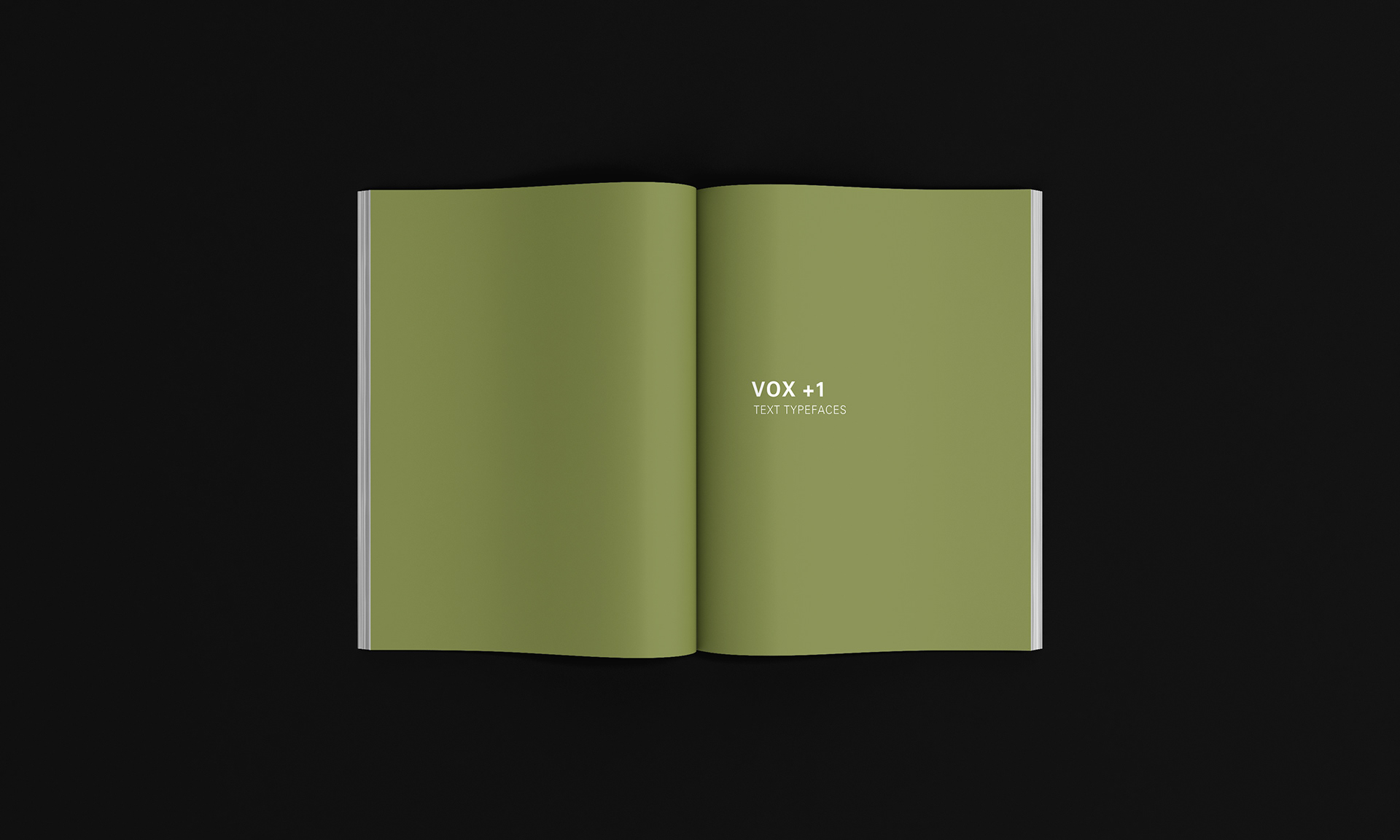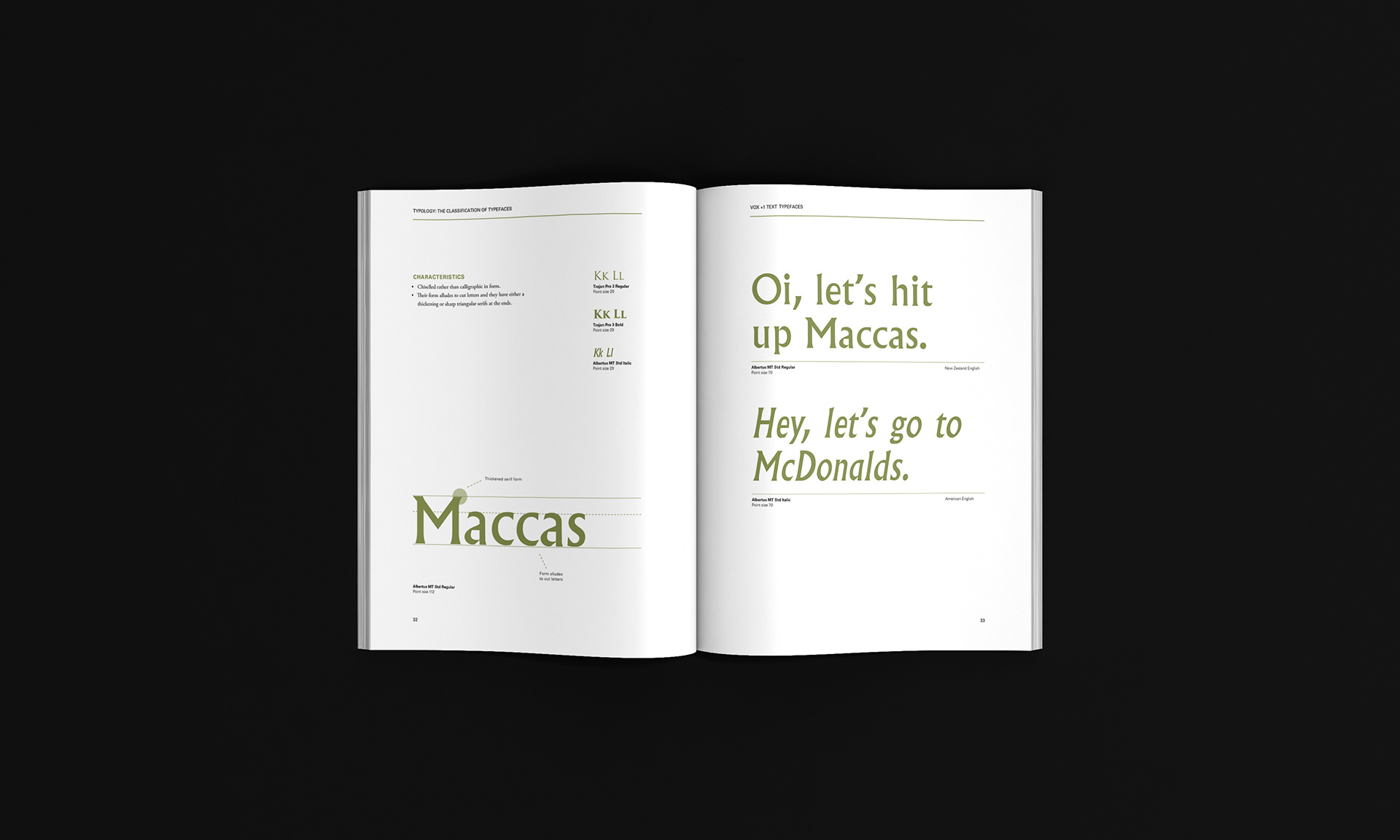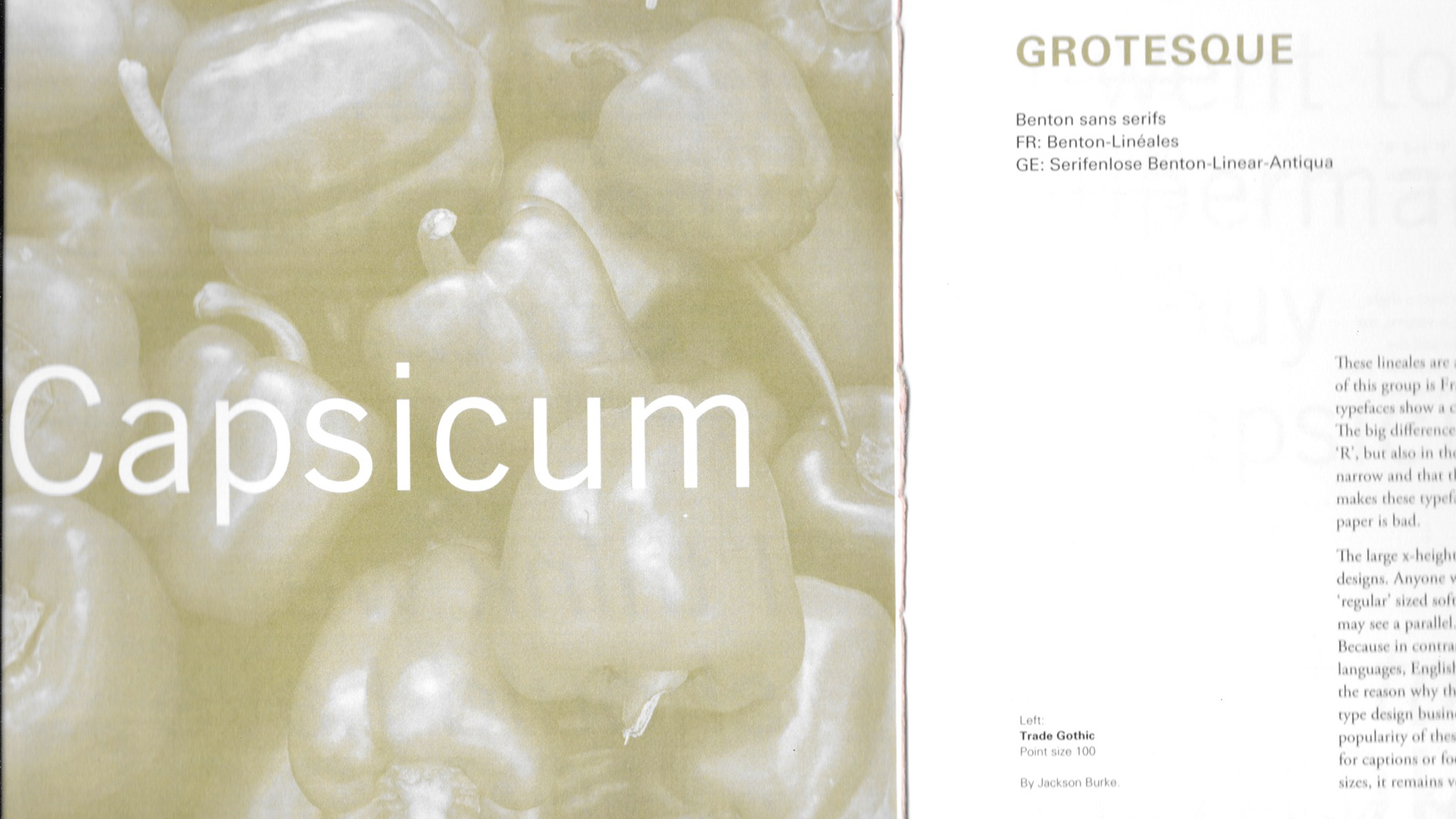 Next, I created a type specimen, choosing a New Zealand-based type foundry. After researching the typeface, I decided to create a cheque book as the template for this specimen.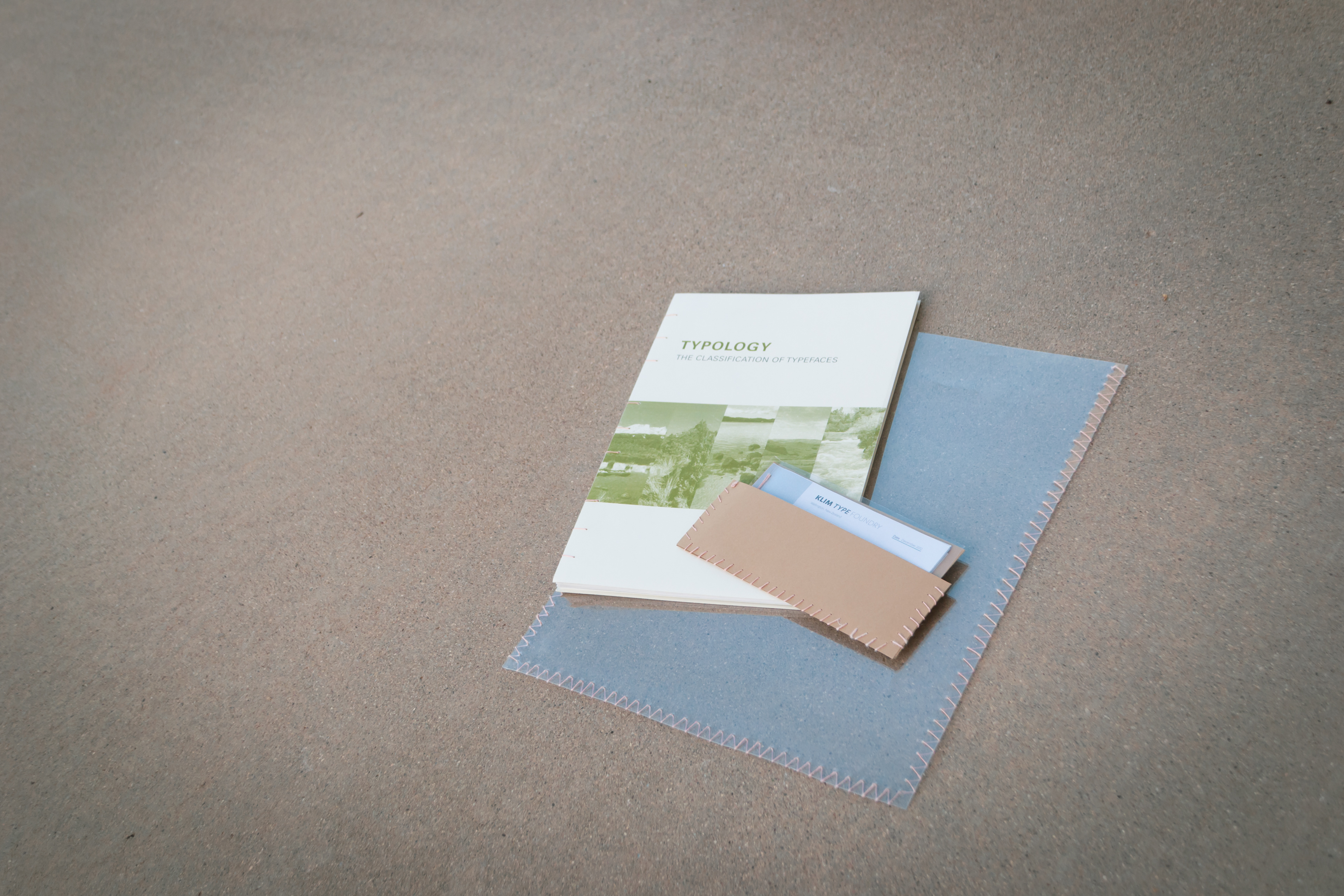 Karbon typeface, designed by Klim Type Foundry, is used on a version of the New Zealand banknote that received much criticism from the design community, including the typography designer himself. Due to the uniqueness of that situation, I enjoyed designing a cheque book that touched upon the history of the typeface in a lighthearted manner.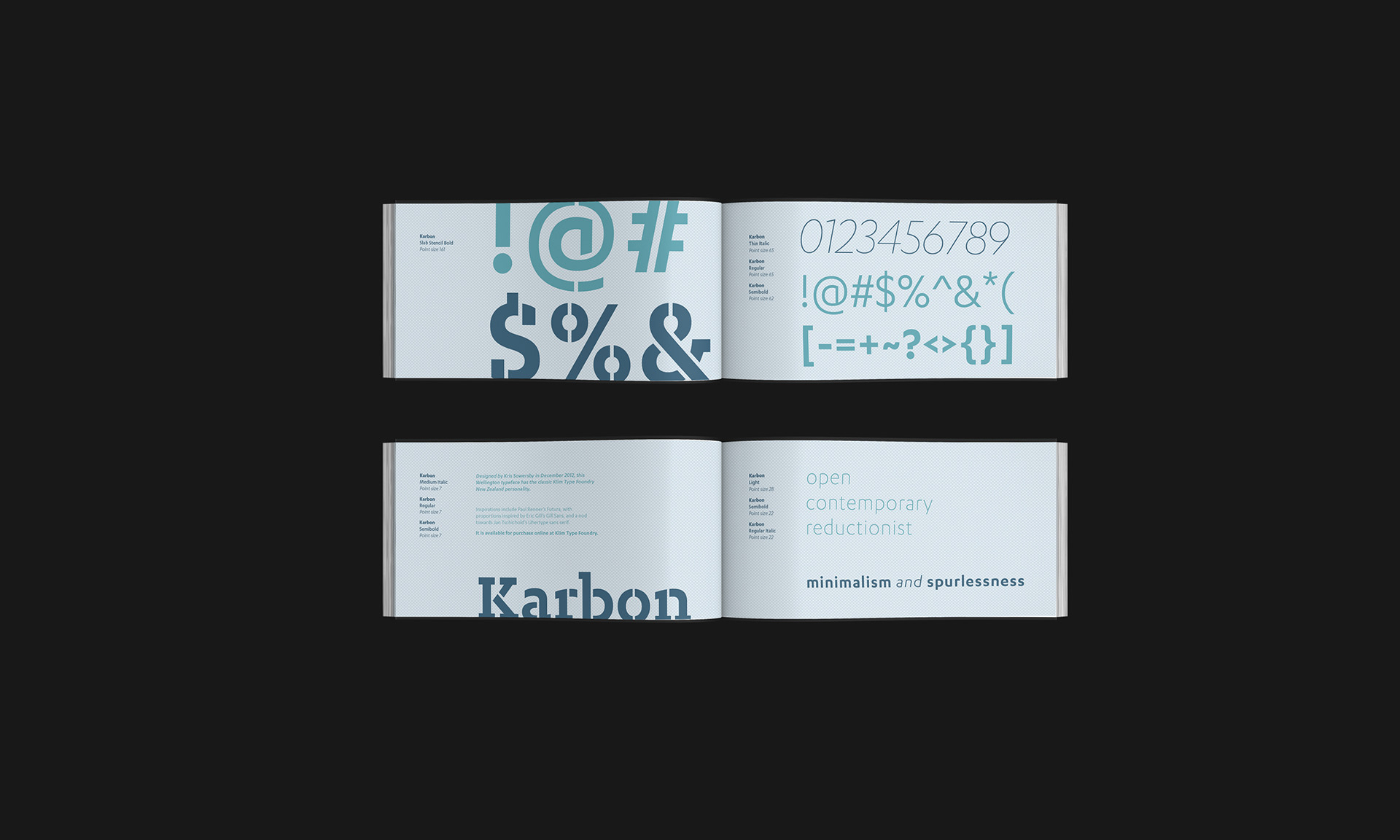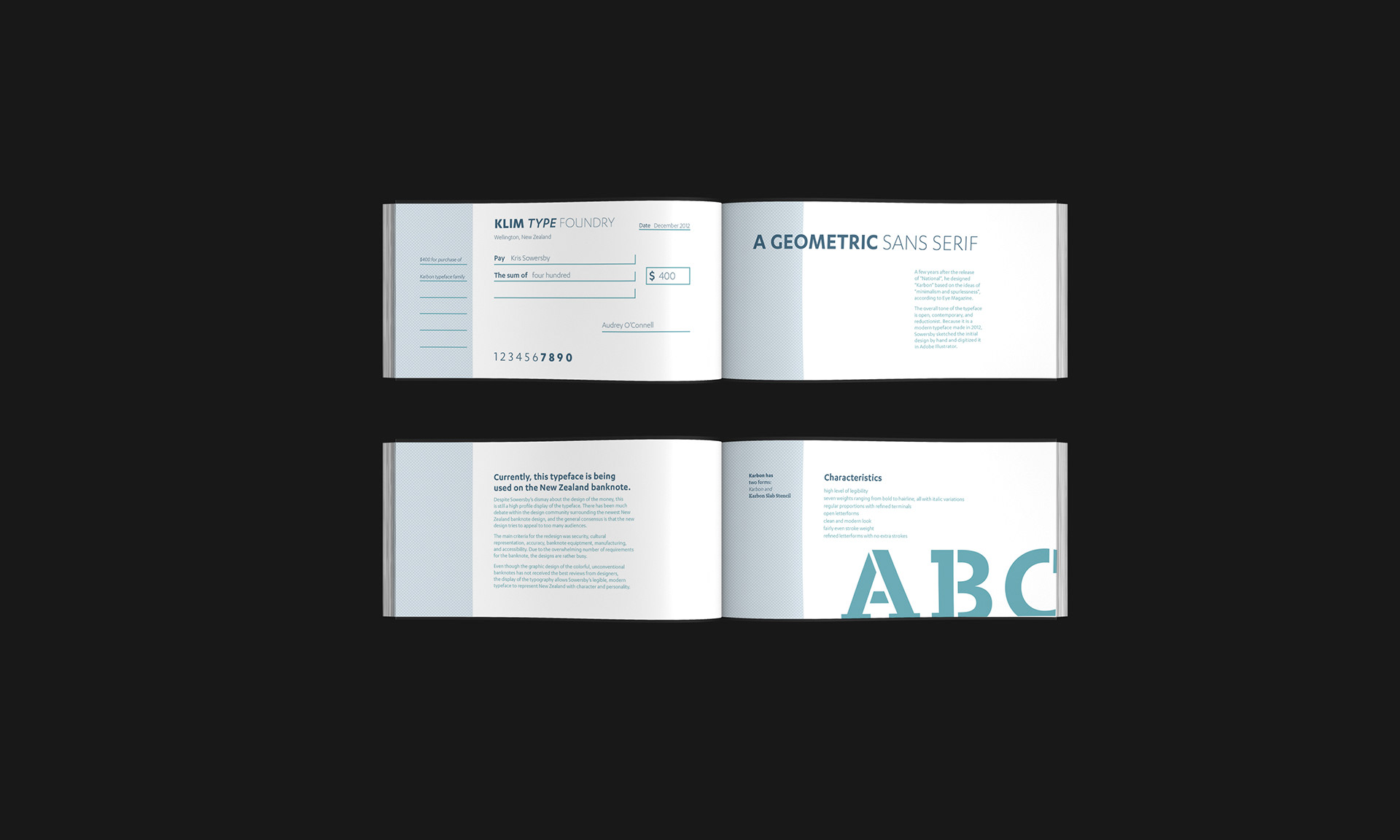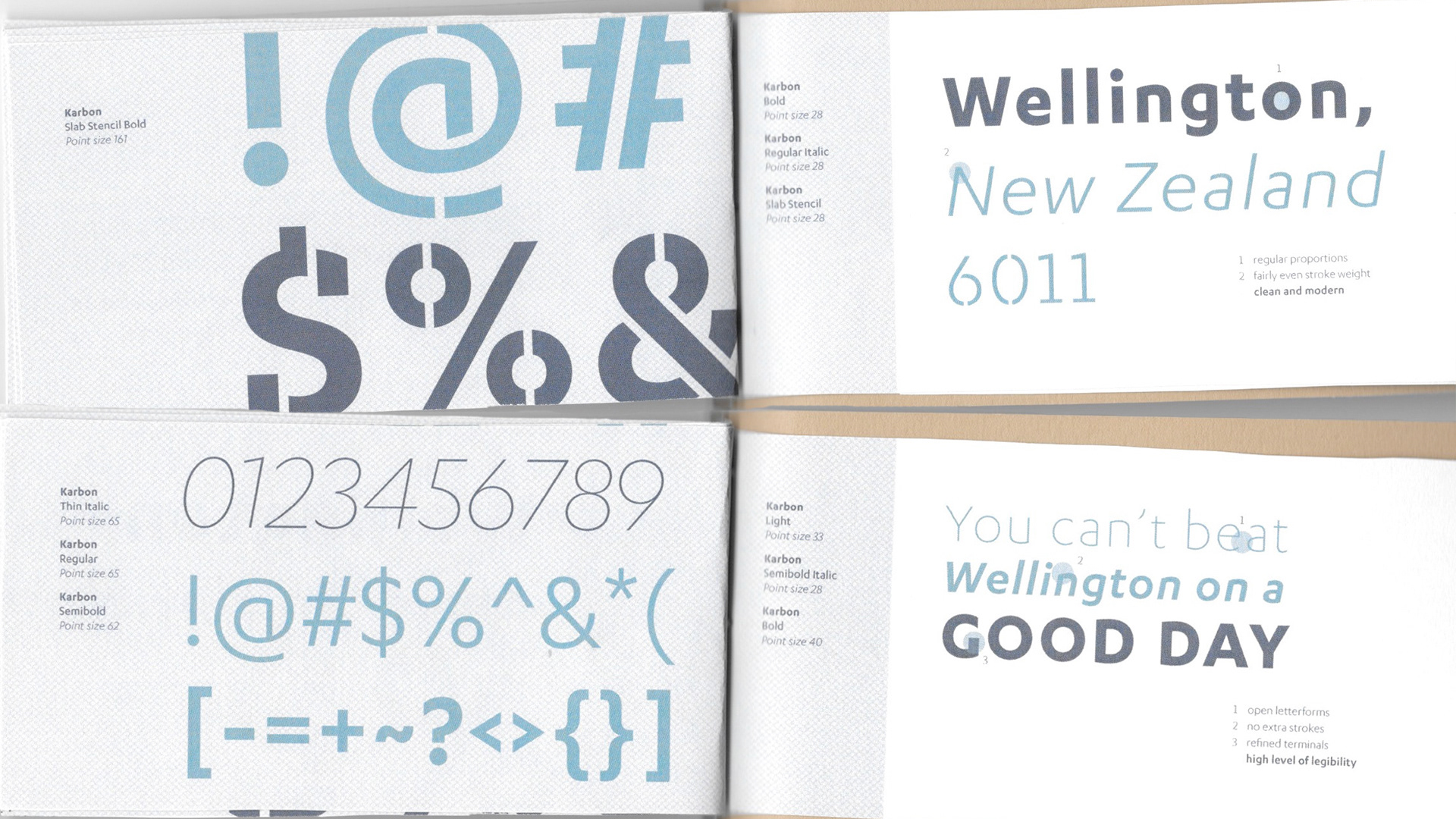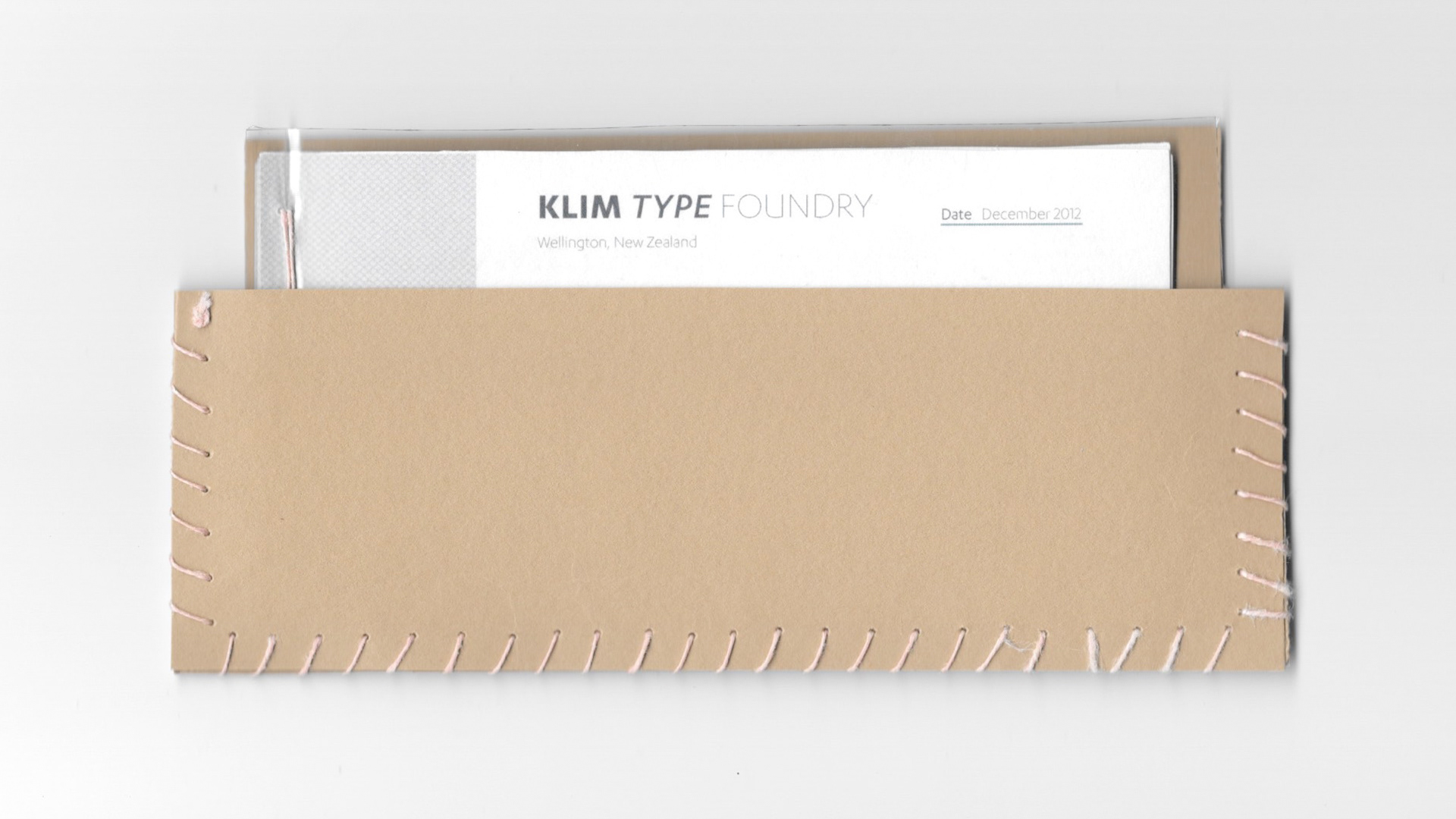 Along with many technical skills I learned throughout the course of this project, I learned the importance of being detail-oriented. In order to combine a book and type specimen together in a cohesive manner, I needed to pay attention to the details

.

From paper materials and typefaces to color palette and even thread

, 

I cultivated a deeper sense of technique that lives in the smaller aspects of my projects.